January 30, 2018
250ok DMARC – Free for 2018
**OFFER EXPIRED**
We've got a promotional announcement to make. No, seriously, it's big. We're talking Oprah-giveaway big, except this one's business-focused and a powerful gift to marketers, technology teams, and security leads.
Are you ready?!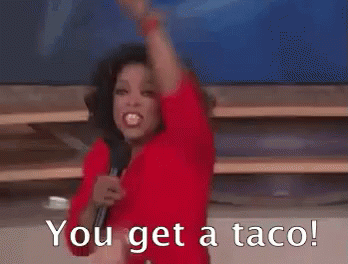 Actually, no, you're not getting a taco, but my goodness that sounds tasty. Instead, we're making 250ok DMARC software free for 2018. Simply sign-up up before March 1, 2018, and take advantage of this limited-time offer. Terms and conditions apply.
250ok DMARC helps businesses deploy and monitor DMARC policies for their domains and using 250ok DMARC allows businesses to lock down their domains (e.g., www.brand.com) and help prevent phishing attacks on consumers and employees.
But that's not all.

DMARC's Impact on Marketing and Transactional Email
While DMARC's focus on security and anti-phishing has always been clear, the ripple effect it creates in other areas of email programs is just recently becoming evident.
"Prior to implementing a DMARC policy, we found ourselves blocked by several of the large mailbox providers and often didn't know why," said James Einspahr, Digital Creative Director at Furniture Row and 250ok DMARC customer. "With DMARC in place, we found that our domains were being spoofed by a number of bad actors around the globe. Eliminating those malicious messages not being sent by us quickly resulted in better deliverability across the board."
Part of the reason for so little conversation about DMARC's impact outside of security is likely due to the lack of adoption across most business categories.
In the recent 250ok report DMARC Adoption Among e-Retailers (Q1 2018), we analyzed 3,033 top-level domains operated by the top 1,000 US e-retailers and 500 EU e-retailers to see if they met the minimum email authentication protocols that protect their brands and consumers from phishing attacks. The study revealed that nearly 90% of the e-retailer domains reviewed did not meet that basic email security standard.
"By removing DMARC monitoring costs as a barrier to adoption, we are doubling down on our commitment to liberate email's potential," said Joe Montgomery, VP of Marketing at 250ok. "By helping businesses secure the email channel, we expect senders will see the benefit of improved performance for marketing and transactional messages and their associated revenue."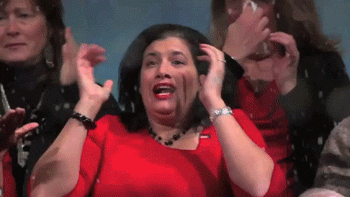 If Oprah gave away B2B services, we're pretty sure she would be on board with this prize. Take advantage of this limited-time offer by signing up today for 250ok DMARC.
**OFFER EXPIRED**
"Lady O" by Annika Laas. CC by 4.0.
You may also like...
It's hard to believe we are nearing the end of yet another exciting year in email, and 2019 proved to be one of the most momentous and active years to date. Over the past year, the number of new technologies, mergers and acquisitions, mailbox provider (MBP) announcements, news, and highlights is evidence of the versatility […]
I recently gave a presentation on global privacy regulations to a post-graduate marketing class and one of the things I noticed while preparing was that even within a single country, privacy is complicated. On a global scale, it is really complicated. For example, Canada has one federal private sector privacy law, three similar provincial laws, […]
*Update: This article was featured on email influencer Jordie van Rijn's emailmonday blog! To see it in action, plus a great round-up of other articles and thought leadership looking forward to the future of email, click here.* The Black Friday emails are deleted, marketers' email lists are checked twice, we pretty much know which senders […]