June 3, 2015
How to setup a Microsoft SNDS account.
We recently announced our new integration with Microsoft SNDS and have had a number of questions regarding account creation. Microsoft SNDS (Microsoft Smart Network Data Services) enables mailers to monitor their sending reputation to Hotmail/Outlook.com email addresses. You can leverage this data to identify campaigns resulting in a high complaint rate or excessive spam trap hits.
We've put a quick guide together to walk you through your SNDS account setup:
1.) Visit the Smart Network Data Service page and click "Request Access"
---
2.) On the Request Access page, input an IP, range, or CIDR notation into the "Network to request access for" form.
---
3.) Once you've submitted an IP for network access, you'll receive a verification email. Make sure you open this email and follow the instructions to verify your ownership of the IP addresses.
---
4.) Once you've verified your account and signed in, click the "View Data" link on the left.
---
5.) On the "View Data" screen you'll see a link "View or change your automated access settings". Click this link.
---
6.) On the "Automated Data Access" screen, click the button that says "Enable Automated Access"
---
7.) Once you've enabled automated access, you see two highlighted blue links that contain your data feed URL and your access key. The first link (…/snds/data.aspx?key…) is the link you need for our SNDS integration.
---
8.) Copy and paste the data.aspx link into the "Add SNDS Link" prompt in our Reputation interface.
You're all set. If you run into any issues please don't hesitate to contact our support team!
You may also like...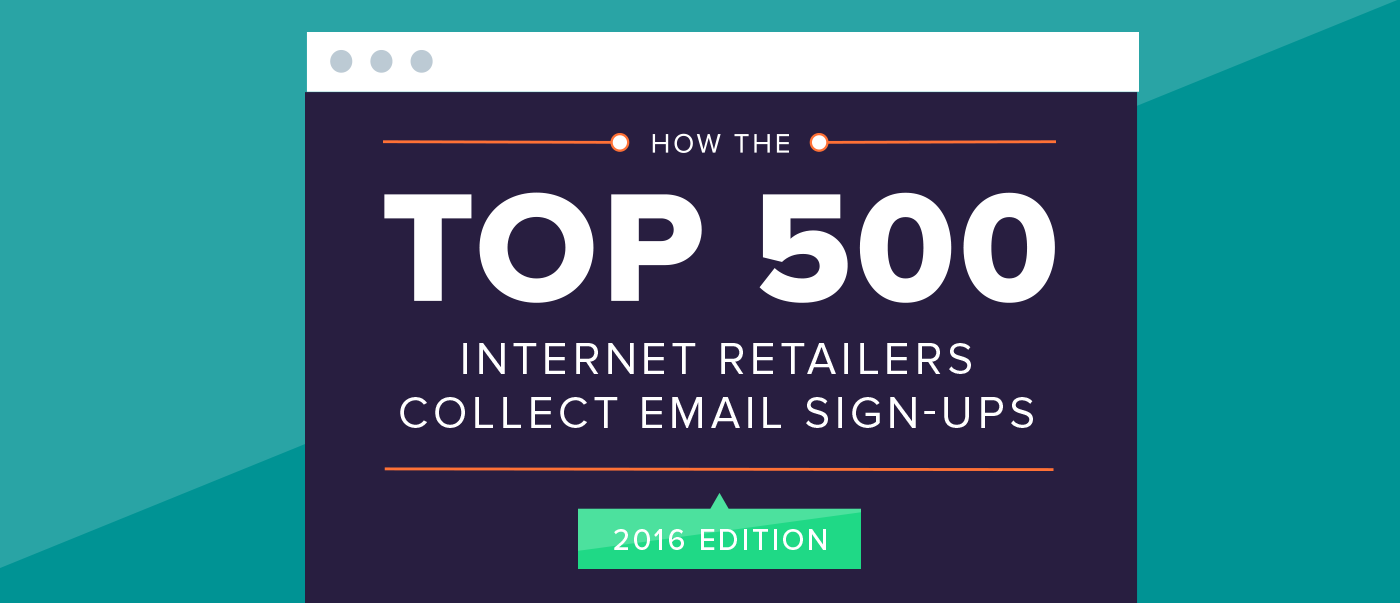 Welcome to How The Top 500 Internet Retailers Collect Email Sign-ups (2016), an analysis of how retailers promote their programs, leverage mobile optimization, use social sign-ups, capture personal data, and more. In addition, we have shared some year-over-year trend insights compared to How The Top 500 Internet Retailers Collect Email Sign-ups (2015). Let's dig in. Sign-up […]
We reviewed the top 500 internet retailers to analyze their email collection practices and sending habits. Check out some of the trends we discovered while analyzing over 1,000 websites owned by the internet's top retailers.
It's important to measure and compare your delivered rate to your inbox rate. What's the difference? Let's say your email service is reporting 90% deliverability with a 10% bounce rate. Then you run your campaign through your deliverability service and it reports the same 10% bounce/missing rate, but 72% inbox placement and 18% spam placement. Both look […]