July 11, 2018
Retailers, failure isn't an option: Clarify your email strategy with a free webinar on July 19.
Email deliverability is tied directly to retail businesses' financial success. If people don't see your emails, they can't click your emails, and thus, cannot purchase things from you. Bad news. When you consider you likely require log-in to complete a purchase, if they don't get that password reset or any other critical UX components (think shipping updates), the news goes from bad to worse.
Our latest and greatest solutions consultant Luke Martinez will be joining our pals at BounceX to bring you a free webinar about how to clarify your email strategy for maximizing your email performance. They'll touch on how to organize data in order to intelligently structure deployments of your marketing mail and transactional email, just in time for the retail madness that is our winter holidays.
If you want tips on how to more successfully reach your customers with a more relevant and effective message, you won't want to skip this chat on Thursday, July 19. We'll get started at 2:00 PM EDT, mark your calendars, and prepare to level up your email game.
You may also like...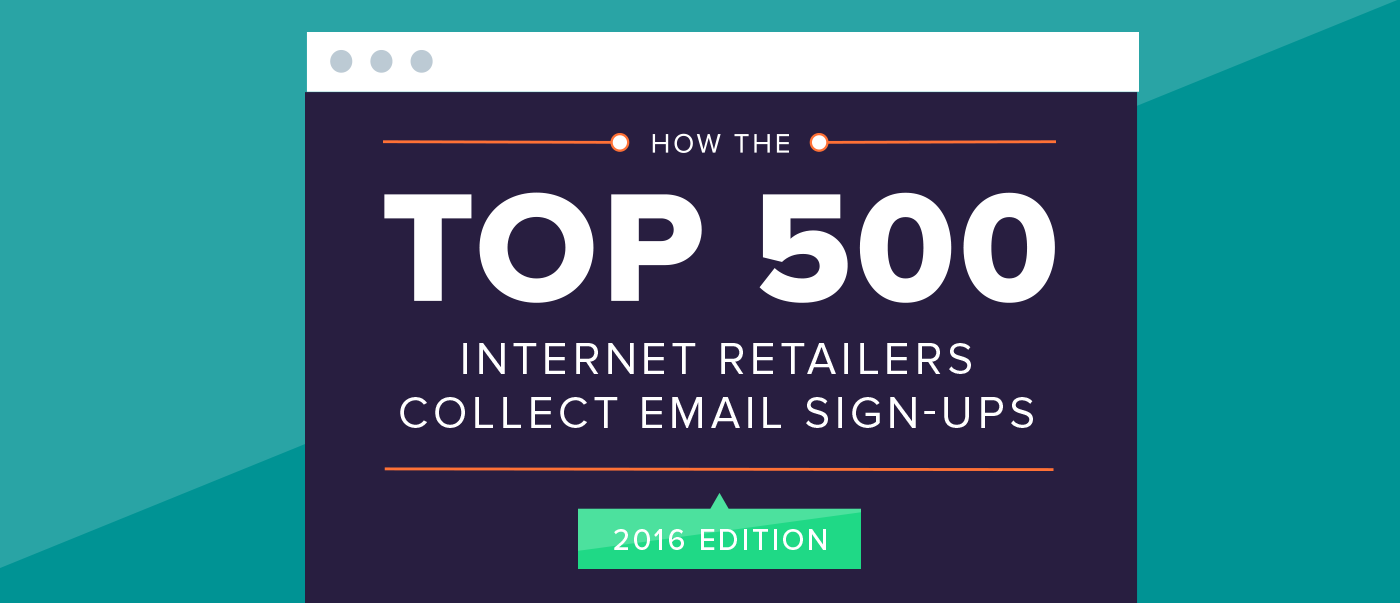 Welcome to How The Top 500 Internet Retailers Collect Email Sign-ups (2016), an analysis of how retailers promote their programs, leverage mobile optimization, use social sign-ups, capture personal data, and more. In addition, we have shared some year-over-year trend insights compared to How The Top 500 Internet Retailers Collect Email Sign-ups (2015). Let's dig in. Sign-up […]
We reviewed the top 500 internet retailers to analyze their email collection practices and sending habits. Check out some of the trends we discovered while analyzing over 1,000 websites owned by the internet's top retailers.
It's important to measure and compare your delivered rate to your inbox rate. What's the difference? Let's say your email service is reporting 90% deliverability with a 10% bounce rate. Then you run your campaign through your deliverability service and it reports the same 10% bounce/missing rate, but 72% inbox placement and 18% spam placement. Both look […]